In this tutorial I will be guiding you on how you can reskin your game assets in to completely new theme with the help of AI art tools (Stable Diffusion, Midjourney etc ).
Basic idea is to use stable diffusion or other online ai image creation tool with reference concept given through image would be 2d image (in our case bored ape nft image) and finally we will have well rendered movie quality image which can be used to make dozens of game with effort and ease.
We start with this bored ape nft game, and will try to add new characters into the game with similar style and with use of "prompt" we might be in business to get the new characters in couple of minutes.
Requirements:
Lexica.art – Free account required to sign up for free 100 images / month
Reference Image
Photoshop
So first thing I did was opened up lexica art and tried to find best graphics style that would match up with my game style perfectly for what I have in mind. For this I navigated my way around checking couple of images to find best graphics style for images that  i would want. So to narrow down couple of interesting prompts that I found after clicking on any images on first page were
Lexica.art exploration:
Graphics Style:

Anime:
Anime of girl, anime, octane render, a head shot, face up, in bed, moe, kawaii

Unreal Engine:
Sci-fi young girl, scars on his face, with war hammer, with shield, unreal engine, octane render, trading on artstation, highly detailed, studio lightning, professional

Pixar:
Selecting suitable Prompts:
Prompts with description in words for character concepts:
ChatGPT: (First choose the graphics style that you would like later you can use chatGPT for further detailed description of your character concepts).
Example prompt 1:
Grim, an enigmatic zombie, sports a rare shade of cerulean fur that sets him apart. His piercing eyes blaze with an intense crimson hue, accentuating his perpetual scowl. Despite his undead nature, Grim brims with relentless vitality and a mischievous spirit, constantly seeking fresh opportunities to stir up trouble. His uncanny wit and resourcefulness make him an adept trickster. Grim delights in wreaking havoc and causing mayhem, embracing chaos as his playground. While he remains a steadfast and loyal companion, his unpredictability and potential for danger should be acknowledged. He stands by your side faithfully through thick and thin, but one must tread carefully to avoid incurring his wrath.
Reference Image:  (Very Important!)
Since our game revolves around bored ape nft concepts, so we would just take the image as concept right away from opensea.io bored ape nft's and just would leave it upto AI creativity to give us suitable concepts around these concepts.
I navigated to Bored Ape Yatch Club on Opensea.io website and later chose the bored ape, and clicked on it and downloaded in max resolution possible, (later went to avif to png conversion website and converted my avif into png), if yours is already in png or jpeg then you can ignore this step.
Once finalized we put that into lexica generate, for every free account there are around one hundred images that can be generated and after putting as reference image, we were able to get images like this, prompt can be modified and so can reference image till we get image of our needs.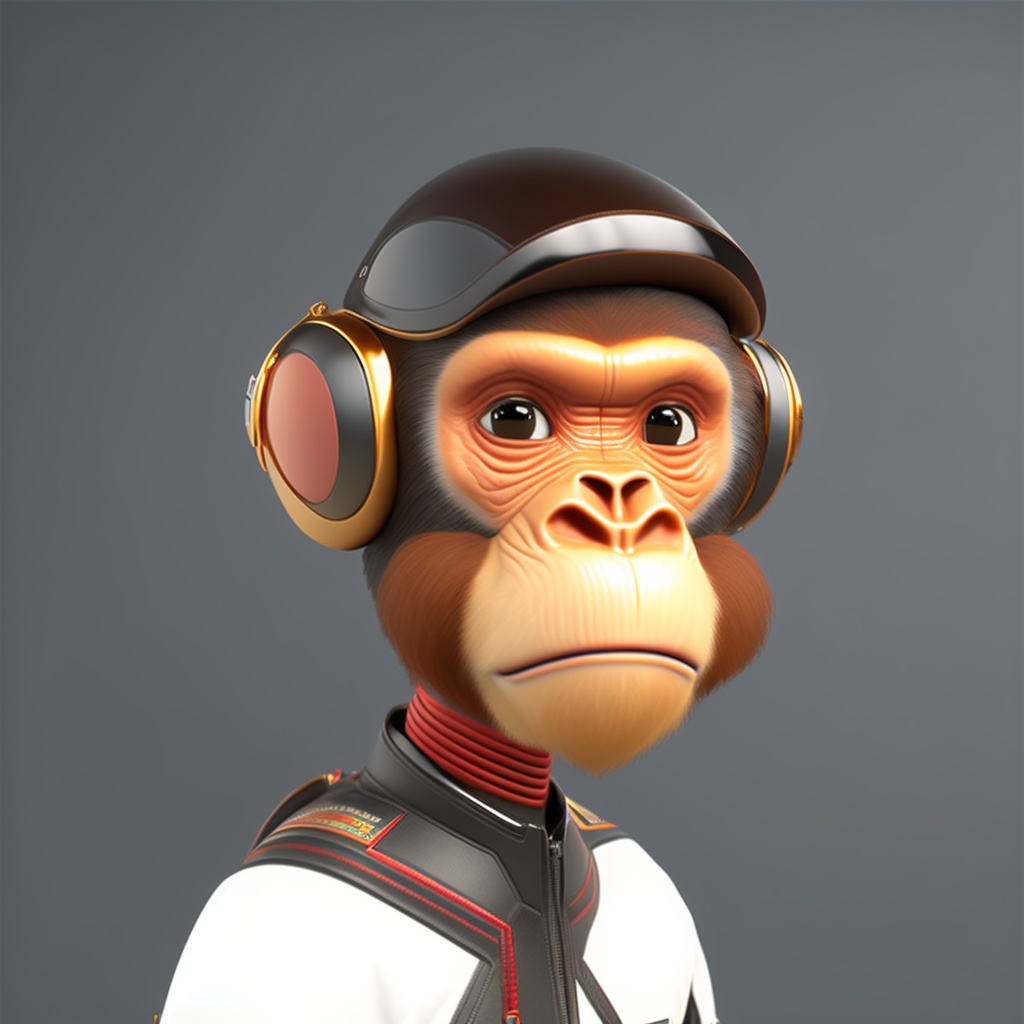 Photoshop:
In last step we used Photoshop for further cleaning of our image to remove background, you can also use online background removal tools, but for this tutorial and our precise needs we used up Photoshop which is super easy,
1. Magic wand tool was used with tolerance of 30(use lower number if its clipping face too)
2. Use of "layer via cut" to move the animate-able parts of faces.
Conclusion:
After using this specific method we were able to pump a lot of movie quality rendered images in no time, thanks to lexica which uses stable diffusion engine in background.
We will keep you updated with how games come out and you can also check out this video which shows these game characters in action, in classic bored ape volley ball game.