As a game programmer at TastcherryGames.com, I am thrilled to share the success story of Bored Ape Head Volley, one of our latest creations that has topped the charts on Play Unity.
Bored Ape Head Volley is a fun and addictive arcade-style game that challenges players to keep a bouncing ball in the air using only their heads. With simple controls, colorful graphics, and upbeat music, the game quickly caught the attention of gamers worldwide.
From the early stages of development, we focused on creating a game with a unique concept that could stand out from the crowd. We also paid close attention to user feedback and made several tweaks to improve game play and performance.
The hard work paid off as we saw the number of downloads and positive reviews steadily increase. Soon enough, Bored Ape Head Volley ranked among the top 10 games on Play Unity, and before long, it claimed the coveted number one spot.
We are incredibly proud of this achievement, which wouldn't have been possible without the dedication and talent of our team. It's also a testament to our commitment to creating high-quality games that players love.
Moving forward, we remain committed to delivering innovative and entertaining games that capture the imagination of players everywhere. Bored Ape Head Volley has set the bar high, but we're confident that with continued hard work and creativity, we can produce even more successful games.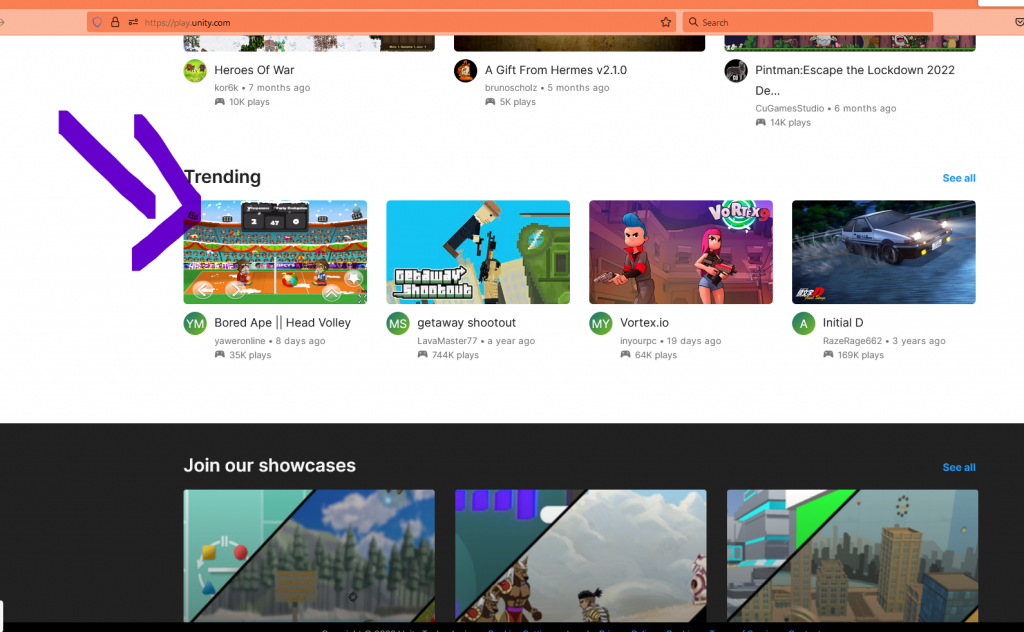 Getting traffic
Getting traffic from such high authority domain will help to understand domain rankings of tastycherrygames.com effect on google too!
Hope you liked this motivational read.!