Well I found out about Revloq.com through google ads, I was trying new ad networks, I had some traffic coming from direct links or back links.
Long Story, Short, I went ahead and registered new account, which was fairly Simple, but after 20-30 days they have not been able to accept or decline my integration status!

Approval:
Finally got approval after 20 days:


Performance Testing:

I will make an income report with this ad network and will share with how this ad network performed. I hope to keep you updated through another blog post soon!

After integrating there custom ads in my website I had to email them many times, as it would take too long for them to accept or decline yet, as they would write me email back for my query like, that we are still analyzing your traffic to accept yet or decline,
Comments!
If anyone got approved or rejected yet from or have any comments about revloq.com as publisher or there support behavior do post this comment down below for other publishers for being helpful!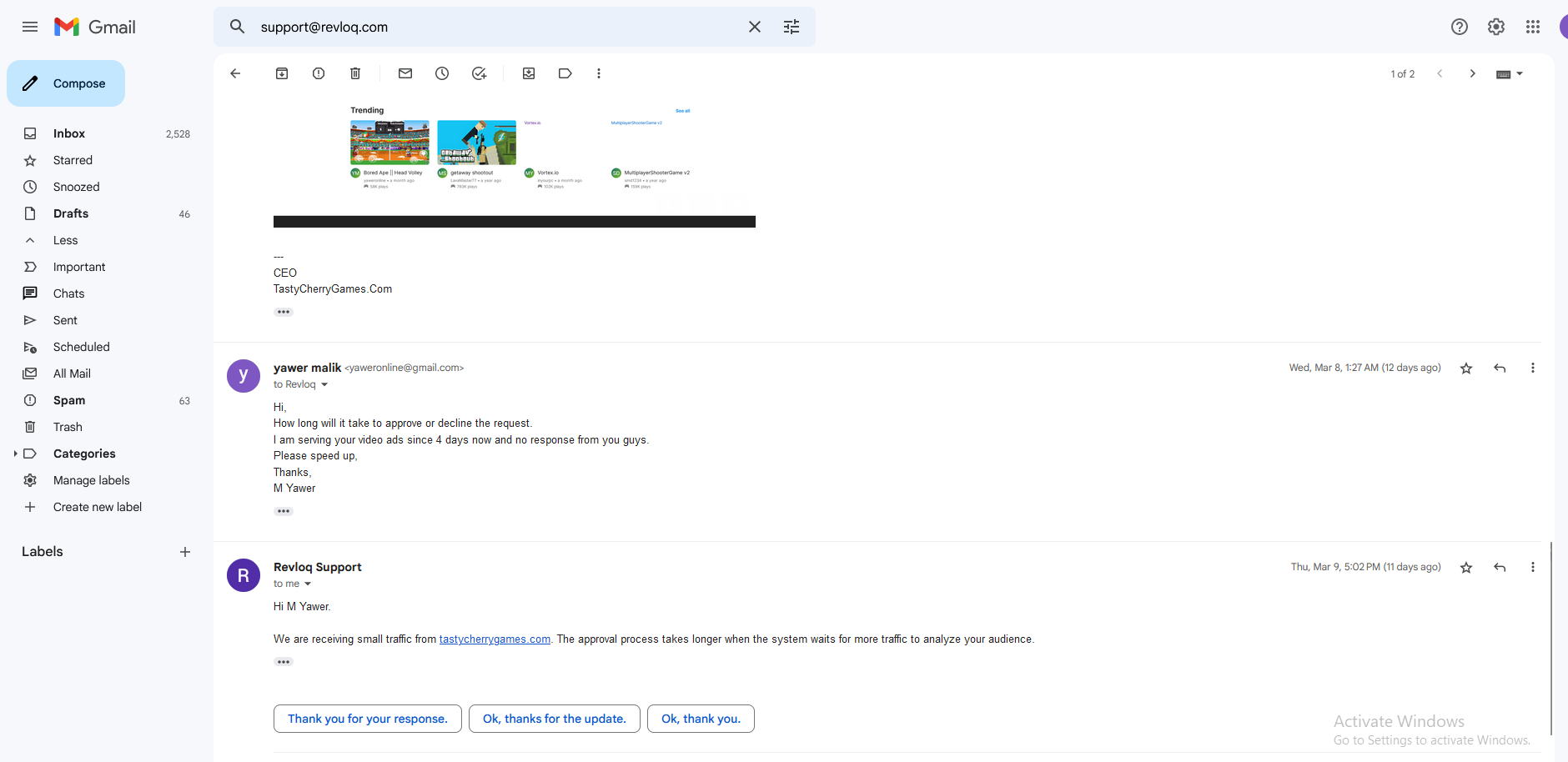 Revloq Integeration:
Step1:
Changing Ads.txt.
Step2:
Putting there custom script tag in head tag.
Step3:
Finally putting there custom div tag anywhere between body tag.